Volkswagen Commercial Vehicles (VWCV) has made three new management appointments to develop used, fleet and national sales alongside its 60-site Van Centre retail network.
Former Audi national rental manager Jo Ahmet has been appointed as national used manager, Jonathan Cooke has moved from a position as Alphabet's head of dealer networks to become national sales manager and Seat's head of fleet Craig Cavanagh has become national fleet manager.
Cian O'Brien, director of Volkswagen Commercial Vehicles, said: "We're delighted to have a full sales team in place and to welcome these new faces to the brand. This is an exciting time for us as we consolidate our first full electric models into the range and offer customers a wider range than ever before."
The management changes at VWCV follow a restructure of Volkswagen Group's leadership with direct sales roles introduced to reflect its move to an agency model for selling cars and commercial vehicles in the UK.
The VWCV changes will see Ahmet return to Volkswagen Group after seven years to redefine Volkswagen Commercial Vehicles' Approved Used programme, VWCV said.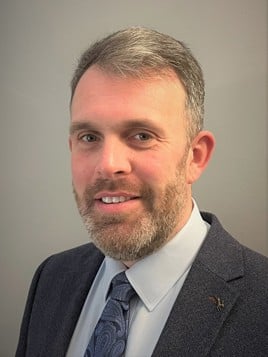 Cooke will manage a team of area sales managers and the Van Centre network as retailers leverage the recent launch of the zero-emissions ID. Buzz EV range.
The network is also preparing for the return of a pick up offering, with the all-new Amarok (pictured here in AM's online gallery) arriving in showrooms later this year.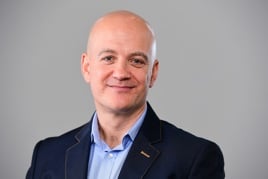 VWCV said that Cavanagh, meanwhile, will build on his 26 years of continuous service with VWFS and 19 years with the Seat brand to develop the light commercial vehicles (LCV) offering to fleets.
Reporting on the Volkswagen Group's wider leadership restructure last month, AM's sister title Fleet News highlighted the appointment of Rob Holdcroft as head of network sales for Volkswagen Commercial Vehicles.
It suggested that direct sales teams will eventually take over all sales responsibilities as the 2030 deadline for the end of sales of all new cars and LCVs with internal combustion engines approaches, followed by the 2035 deadline for the end of plug-in hybrid vehicles.
Last year the Volkswagen Van Centre network saw JCT600 become its largest franchise partner as the Bradford-based group grew to five locations through the acquisition of two sites from Volkswagen Van Centre West Yorkshire in August.
A month later Eastern Western Motor Group opened a new Volkswagen Van Centre in Edinburgh – just weeks after being awarded the franchise.