Lithia Motors' Jardine Motor Group takeover talks have highlighted the undervaluation of UK car retail businesses, analysts have claimed.
Zeus Capital analysts Carl Smith and Mike Allen said in a new report that the £300 million said to be offered for the AM100 luxury franchised dealership operation has once again demonstrated that UK listed dealer group Pendragon, Vertu Motors and Lookers are "materially undervalued".
The appraisal comes as Cambria Automobiles chairman and chief executive Mark Lavery told an interview with AM published today (January 25) that he expects there to be no car retail PLCs in existence by 2025.
'Unseen value'
Speaking exclusively to AM as a recently re-privatised Cambria prepared to launch "chapter two" of its development, Lavery said: "By 2025 I don't think we will see any because, put simply, the investment opportunity that's there isn't seen by the investment community.
"Look at the value attributed to businesses like Vertu and Lookers. It is in no way reflective of their scale or of the two absolutely cracking years that the sector has just had."
Lavery's comments are echoed in the Zeus Capital report – also published this morning – which stated: "For many of the UK listed franchised dealer Groups, 2021 was a year of record profits due to the unprecedented rises in used car values throughout the year.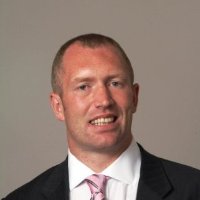 "However, Jardine's FY21 underlying PBT of £24.5m was much lower than £84.4m for Pendragon, £80.7m for Vertu (year to 28 Feb 2022), and £90.7m for Lookers.
"Therefore, for the relative level of historic profitability, the reported £300m valuation for Jardine makes the UK listed dealer Group's current market capitalisations (Pendragon: £274m, Vertu: £199m, Lookers: £329m) look materially undervalued."
Zeus added: "A fairer comparison would be against FY22 performance for Jardine, or forecasts for future years, but this information is unavailable. Nonetheless, we think it is unlikely that Jardine has materially improved its profitability relative to the listed dealers since FY21, as these dealer groups have continued to trade well."
Overseas investors
Zeus described the reported £300m takeover of Jardine makes the UK listed dealers appear "good value at current levels" adding that completion of the deal could spark further international entrants and sector consolidation.
An AM news insight report recently found that the climate for car retail M&A was "hotting-up" in the UK, with overseas investors in pole position amid favourable exchange rates.
Alistair Cassels, head of automotive advisory at MHA, said: "Over the past five years we have seen a number of overseas entrants, including Motus, Super Group and Group 1, and we know there is still a lot of appetite from those overseas businesses to acquire more.
"As for other newcomers, like Hedin, some might have grown as much as they can in their home territory and be looking for a new opportunity. Others could be looking to make the most of what is – in some ways – quite a favourable climate for M&A activity."
Alongside US-based Lithia's move for Jardine, recent M&A activity from overseas has been seen in the form of Dubai-based franchised car retailer AW Rostamani Group's acquisition of nine West Way car retail sites from Nissan Motors GB and Hedin Automotive's acquisition of four Mercedes-Benz Retail Group dealerships in London.