Learning to drive can be a very expensive business. Booking lessons with a driving school or instructor costs a pretty penny, and if you're being taught by a family member, learner driver car insurance can be nearly as expensive as having professional lessons. And once you've passed your test, the expense simply continues.
If you're a first-time driver but are a named driver on somebody else's policy, that'll be pretty expensive, and you'll face the same expense if you buy your own car – it's likely that the cost of your first car could be far outstripped by the insurance. And that's before you've even factored in the usual running costs associated with owning a car. Add it all together, and the expense could put you off driving for life!
However, there are ways of cutting insurance costs for new drivers. A quick search online reveals that some insurance companies offer schemes that are designed with young drivers in mind, and in general the require policyholders to have their every move tracked by a little black box and satellite GPS. Such schemes can save worthwhile amounts of cash, but not usually enough to take the sting out of getting covered. The truth is that any form of young driver insurance has the potential to be prohibitively expensive, which is one reason why youngsters aren't as keen as they used to be to get behind the wheel.
• Best first cars for young drivers
But are sky-high insurance costs for new drivers fair? Well the insurance industry thinks so, with figures showing that one in five UK drivers will have an accident in their first year on the road, while 25 per cent of all accidents involve at least one driver under the age of 24. But while the safety statistics prove that girls are safer new drivers than boys, EU regulations outlaw the provision of cheaper premiums based on gender.
Whoever you are, you need to be armed with as much knowledge as possible to ensure your first insurance policy offers the best value possible. And the following guide gives a rundown of the best young driver car insurance options available…
Manufacturer-backed young driver insurance deals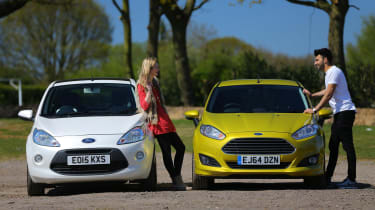 Car makers need sales, and getting a new driver behind the wheel is one way of doing it. But the high cost of insurance, let alone the cost of buying a brand-new car, is going to put most new drivers off going to their local dealer, unless they have the bank of mum and dad to help cover the costs.
If that's the case, there are plenty of tempting finance deals that offer affordable ways to drive off in a new car, and the manufacturer will sometimes help to insure young drivers, too.
Where should I look for cheaper car insurance?
The quickest and easiest way to find the cheapest car insurance quote is to go online to one of the various comparison websites.
Simply key in a few details about yourself and your car, and you'll bring up a long list of options to choose from. Remember that this will not be an exhaustive list, and quite often going to a broker or directly to the major insurers that aren't signed up to the comparison websites can get you a better deal.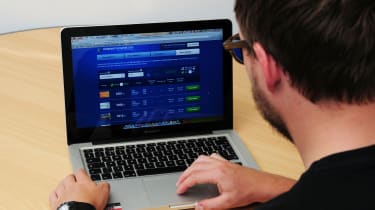 There are a few pitfalls to be aware of when using comparison websites, too. First, be careful to check the details. For example, to reduce the premium in order to rank higher on the sites, insurance companies will often include a higher compulsory excess, which may not suit your needs.
Consider ringing up the insurer directly, too. They'll sometimes be able to beat the online quote, as they won't have to pay the fee that the comparison site charges. Don't assume fully comprehensive cover will be more expensive than third party, either. Sometimes the fully-comp deals come out less expensive, because insurers believer that somebody who is willing to pay for comprehensive cover is going to be a more thoughtful and conscientious driver.
What is black box car insurance?
Telematics or 'black box' car insurance is an emerging market that continues to offer young drivers a way to get cheaper premiums.
The technology – in the form of a black box – is fitted to your car. This then gathers driving data, such as your speed, distance travelled and at what time of day, and this is then fed back to the insurer to generate a more accurate premium for individual drivers. If you keep a good record, then your premium will be adjusted accordingly, and you will earn rewards in the form discount vouchers for shopping and eating out, for example.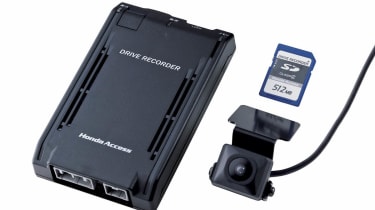 If you're a safe driver you'll also be rewarded with bonus miles or may get a discount at renewal time. Choosing a policy with telematics as part of the deal will almost certainly reduce your premium as a young driver, so it's well worth considering. 
Can my parents help to lower my car insurance quote?
When filling in your insurance details, there's no benefit to bending the truth. If you insure a vehicle in your parents' name, with you as a named driver, rather than putting yourself down as the main driver, it might not be in your best interests. Not only is it illegal, but in the event of an accident it would invalidate your cover altogether. However, there are some simple ways that parental help can get you a cheaper annual insurance premium.
• History of the UK driving test
Consider doing the opposite, and add a parent as a named driver on your insurance policy, even if they only drive the car occasionally. You must list yourself as the owner and lead policyholder but there's nothing wrong with using an additional experienced driver to help cut costs.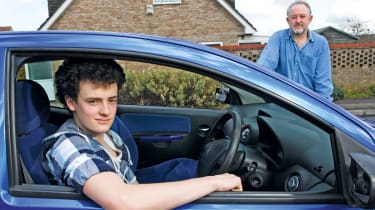 Similarly, if your parents have insurance cover on their own cars, consider getting a multi-car policy. Larger insurers will offer a discount for insuring a fleet of family cars, and as a result your individual insurance quote will be less.
Car insurance is affected heavily by location as well. Clearly we're not suggesting you move house to get a cheaper insurance deal, but getting your car off the road and onto a driveway or into a garage will help lower your risk and subsequently reduce your premium. Fitting an alarm or immobiliser to your car will help, too.
What's the best car to buy to get cheaper car insurance?
Young drivers who've just passed their test all want a flash car to show off to their mates, but as a general rule, the flashier the car, the more the insurance. There's obviously the purchase price to think about, but even if you can find the funds to buy that dream car or you've been given the cash as a present – you might not be able to insure it.
• Cheapest cars to insure
Nearly half your premium is dependent on what type of car you're driving, so as a young driver starting off on the road you want a car that's in one of the lowest insurance groups. A car will often fall into a lower insurance group if it's got a cheaper list price and smaller engine.
Another way to avoid paying over the odds is to avoid modifications. Adding a spoiler or a bodykit may look good to boy racers, but insurers may take it as a cue to charge you more. Check out our top 10 list of the cheapest cars to insure to help you with your decision. 
Do I have to pay for my car insurance up front?
Paying a lump sum up front for a whole year's worth of car insurance can be daunting, and for young drivers it will often be more than the value of their car, but it's often cheaper than paying by a monthly Direct Debit.
Many insurers will offer monthly repayment plans or split the cost into two six-monthly payments, but the reality is you'll end up paying more in the long run. Some insurers add up to 10 per cent onto the quoted premium if you pay monthly, while others charge interest on a monthly direct debit. If you can find the cash upfront, it's the most cost effective way to pay.
Car insurance jargon explained
Inevitably, there's a lot of jargon attached to the car insurance market but our handy guide will explain some of the key terms…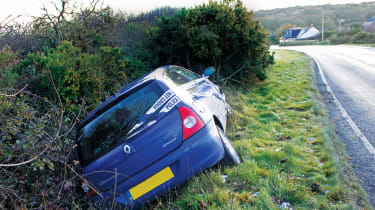 Excess 
This is the amount you'll have to pay if you make a claim before the insurance company will pay out. If you have a claim for £1,000 and your excess is £400, you'll pay the first £400 with the insurer picking up the tab for the rest. Compulsory excess is what the insurer sets while voluntary excess is decided by you. Setting a higher excess will reduce your annual premium. 
Fully comprehensive
These policies offer the most complete level of car insurance protection available. With comprehensive car insurance, you can claim from your insurer for accidents that are your fault or when fault can't be proven such as in a car park.
Third party
It's the minimum amount of protection you can buy. It covers you against damage to another vehicle or structure, injuries to a third party or your own passengers and medical treatment cost and legal cost claims against you. Third party, fire and theft cover adds protection against someone trying to steal your car or set fire to it.
Tell us your experiences or trying to get car insurance as a young driver in the comments section below…
First Cars on Auto Express…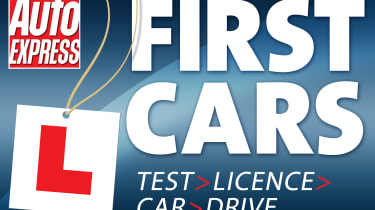 Everything you need to know about learning to drive, getting your driving licence and choosing your first car…
Learning to drive
Passing your driving test
Getting your first car
For all the latest car news, features, tips and advice, follow Auto Express on Twitter and like us on Facebook…