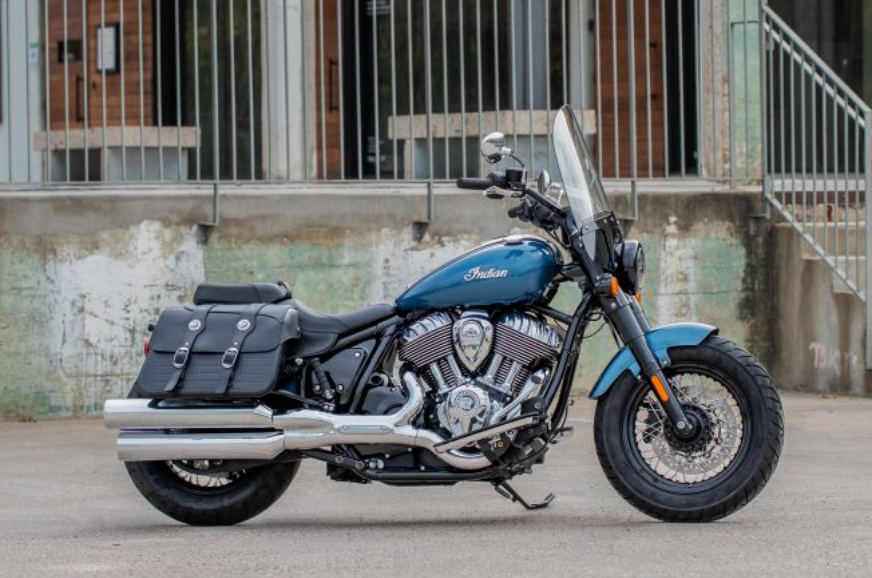 Back in 1921, Indian Motorcycle unveiled the iconic Indian Chief. Now, to celebrate 100 years since its inception, the manufacturer has unveiled three new Indian Chief models – the new Chief Dark Horse, Chief Bobber Dark Horse and Super Chief Limited – for its new line-up. 
All three models are based on the same platform, which uses a steel-tube frame and Indian Motorcycle's 1,890cc Thunderstroke 116 engine that produces 162Nm of peak torque. The Chief and Chief Bobber Dark Horse models feature gloss black finishes, while the Super Chief Limited touts chrome finishes.
Additionally, each model also comes equipped with the manufacturer's Ride Command system. The system allows riders to toggle and access bike and ride information, turn-by-turn navigation, and also pair their smartphone and access media functions. 
Indian Chief Dark Horse
The Indian Chief Dark Horse features a stripped-down look, with drag handlebars, 19-inch alloy wheels, mid-set foot pegs, and a solo bobber seat. Just like the other two models, the Chief Dark Horse features throttle-by-wire, cruise control, ABS, and rear-cylinder deactivation as standard. In the US, the Chief Dark Horse is priced at $16,999 (Rs 12.38 lakh) and will come in Black Smoke, Alumina Jade Smoke, and Stealth Gray.
Indian Chief Bobber Dark Horse
As the name suggests, the Bobber Dark Horse features a lot of black bits that set it apart from the rest of the line-up. This blacked-out colour scheme comes at a cost and the bike is priced at $18,999 (Rs 13.83 lakh) in the US.
Indian Super Chief and Super Chief Limited
The Super Chief is based on the same platform as the aforementioned bikes, but it is a new addition to the Indian line-up. However, unlike those bikes, the Super Chief has a more touring-oriented approach to its design. This is evident from features like a quick-release windscreen, leather saddlebags, a two-up touring seat, floorboards, and traditional wide cruiser handlebars. The Super Chief is priced at $18,499 (Rs 13.47 lakh), while the Super Chief Limited will set you back $20,999 (Rs 15.29 lakh). 
Also see:
2021 Indian motorcycle line-up prices revealed